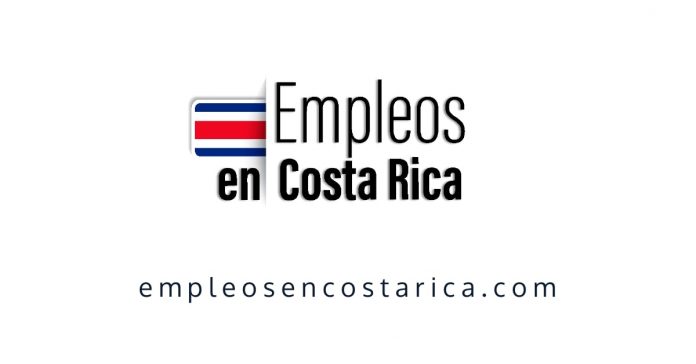 Be a part of a groundbreaking change
At PMI, we've chosen to do something incredible. We're totally transforming our business, and building our future on smoke-free products with the power to improve the lives of a billion smokers worldwide.
With huge change, comes huge opportunity. So, wherever you join us, you'll enjoy the freedom to dream up and deliver better, brighter solutions and the space to move your career forward in endlessly different directions.
We are looking for our Contact Center Manager based in Costa Rica. This is a role within the Commercial for our new reduce risk products category team in Central America & Caribbean (CARICAM).
Your 'day to day'
As Call Center Manager you will be responsible for developing, implementing, handling and leading the Consumer Call Center for the CARICAM markets. Also you will be in charge of the accomplishment of all inbound & outbound campaigns, in compliance with PMI & local policies & requirements. Oversee that the third parties call centers have adequate delivery and compliance with PMI standards.
Who we're looking for a professional with
• Previous experience in Corporate Affairs, Customer Service or other positions, which require extensive and dynamic telephone interaction with the public, is desired.
• Have 7+ year of experience working at call center or customer care related roles (including experience plus management training).
What we offer
Our success depends on the men and women who come to work every single day with a sense of purpose and an appetite for progress. Join PMI and you too can
• Seize the freedom to define your future and ours. We'll empower you to take risks, experiment and explore.
• Be part of an inclusive, diverse culture, where everyone's contribution is respected; collaborate with some of the world's best people and feel like you belong.
• Pursue your dreams and develop your skills with a global business – our staggering size and scale provides endless opportunities to progress.
• Take pride in delivering our promise to society to improve the lives of a billion smokers.
Nota: Este enlace/correo está fuera de empleosencostarica.com en cualquier momento lo pueden desactivar.
APLICAR A LA VACANTE
https://pmi.avature.net/ExternalCareers/ApplicationMethods?jobId=22074&src=SNS-12620
—–
MÁS PUESTOS VACANTES
Verificador de datos – Alajuela
Información y Requisitos
https://lnkd.in/gJ9v8t3
Auxiliar de Soporte y Servicio al Cliente
Sabana Sur
Información y Requisitos
https://lnkd.in/g_VUy3e
Empacadores (as) Productos Kitty
Información y Requisitos
https://lnkd.in/gNzE2CF
Asistente Administrativo San José
Información y Requisitos
https://lnkd.in/gQC44WF
Recepcionista
Johnson Controls Pavas
Información y Requisitos
https://lnkd.in/gPZST6v
Supervisor de Call Center – Ulatina
Información y Requisitos
https://lnkd.in/gXYVfqb
Contador / Financiero (a)
Empresa Servicios
Información y Requisitos
https://lnkd.in/g8VwzxB
Agente Comercial, Jefe Mercadeo, Jefe de Operaciones y Contador
HugoApp
Información y Requisitos
https://lnkd.in/e8uDVQT
Asistente De Ventas
Casamax Inmobiliaria
Información y Requisitos
https://lnkd.in/e4khi-Z
Asistente Administrativa – Comercial
SPC Internacional
Información y Requisitos
https://lnkd.in/eqyhMPE
Oficinista – COSCR
Información y Requisitos
https://lnkd.in/ewwTHWS
Personal para atender Cevichería
Mister Ceviche
Información y Requisitos
https://lnkd.in/eVPDMjh
Supervisor (a) de Limpieza
Grupo Roble
Información y Requisitos
https://lnkd.in/eFcNdun
15 Vacantes para Interprete Inglés a Español
TransPerfect
Información y Requisitos
https://lnkd.in/ePsyiwi
Auxiliar de Contabilidad
Transmedic
Información y Requisitos
https://lnkd.in/gBBchGx
6 Vacantes Operador de Call Center Español
ASCATE
Información y Requisitos
https://lnkd.in/geASTW6
REGISTRE SU CURRICULO EN NUESTRA PLATAFORMA
—-
VACANTES POR ZONAS
VACANTES EN SAN JOSÉ
https://empleosencostarica.com/category/empleos-san-jose/
VACANTES EN HEREDIA
https://empleosencostarica.com/category/empleos-heredia/
VACANTES EN ALAJUELA
https://empleosencostarica.com/category/empleos-alajuela/
VACANTES EN CARTAGO
https://empleosencostarica.com/category/empleos-cartago/
VACANTES EN PUNTARENAS
https://empleosencostarica.com/category/empleos-puntarenas/
VACANTES EN GUANACASTE
https://empleosencostarica.com/category/empleos-guanacaste/
VACANTES EN LIMÓN
https://empleosencostarica.com/category/empleos-limon/
REGISTRE SU CURRICULO EN NUESTRA PLATAFORMA